Efficiency is almost everything in industries! And digitalization is something that boosts it meaningfully. These days front-runner industries are greeting the digital transformation era one after another. The trend shows this transaction is indispensable for all industries.
To keep up with it, the engagement of Nargan Co. and the Sharif University of Technology (as a top-notch University in West of Asia fostering hundreds of scientists yearly) created Datall in 2021 to develop the tools needed for the digital revolution in this historical industry transformation.
DATALL focused on proactive maintenance and bestowed our first product called Gūbrās (which means vigilant in Middle Persian) in the third quarter of 2021.
To launch the next generation of our products in a timely manner, we are expanding our team progressively and are welcome to engage with anyone who shall contribute to Datall high aims.
We do our best to create a tipping point in embedding Industry 4.0 in the state industries and gain a considerable share of the international predictive maintenance market.
founder and business developer
PRODUCT MANAGER &
CO-FOUNDER
HUMAN RESOURCES
MANAGEMENT
TECHNICAL PROJECT
MANAGER
Mohammadbagher Sadeghzadeh
TECHNICAL PROJECT
MANAGER
MECHANICAL ENGINEERING
MANAGER
We at DATALL inspire to evolve wisdom from raw data and support sustainable economy.
Product: flexibility in customization
Recruitment: intelligence and perseverance
Work environment: sustainability
Customer relations: high adaptability
Future shareholders: commitment and expertise
Social responsibility: training workforce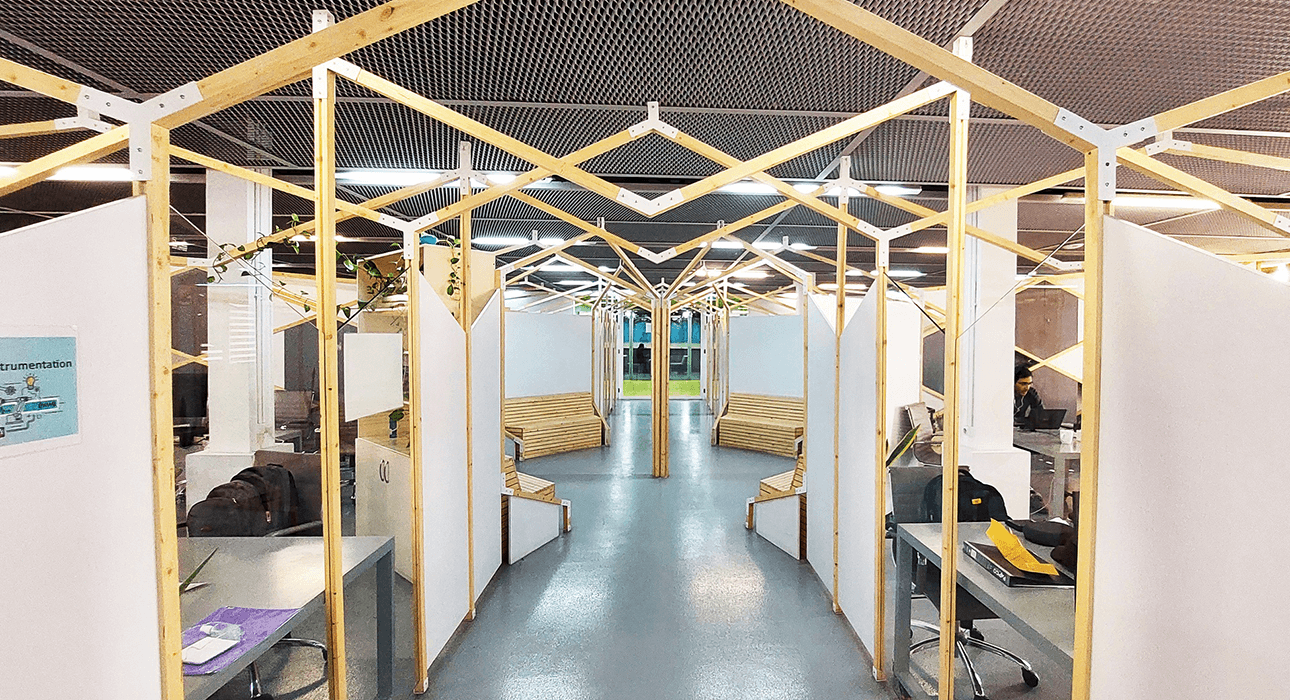 We aspired to design a cozy workplace for our teammates in DATALL and at the same time inspire a profound connection between an industry and a university.
Four architecture groups competed to win this project, and eventually, the project was awarded to "Moein Jalali and Partners." Their design focused on a concept from Albert Camus called "Discourse."
Discourse such as an umbrella can create a space to develop ideas between universities and industries. Furthermore, we used a geometry organization to show hermeneutics to imply that universities and industries look at issues from different viewpoints.
When you walk into datall home for the first time, it definitely inspires you. The geometry is changing, and form and space are transformed magnificently.
This design also is an attempt to consolidate Iranian architecture in a modern ambient